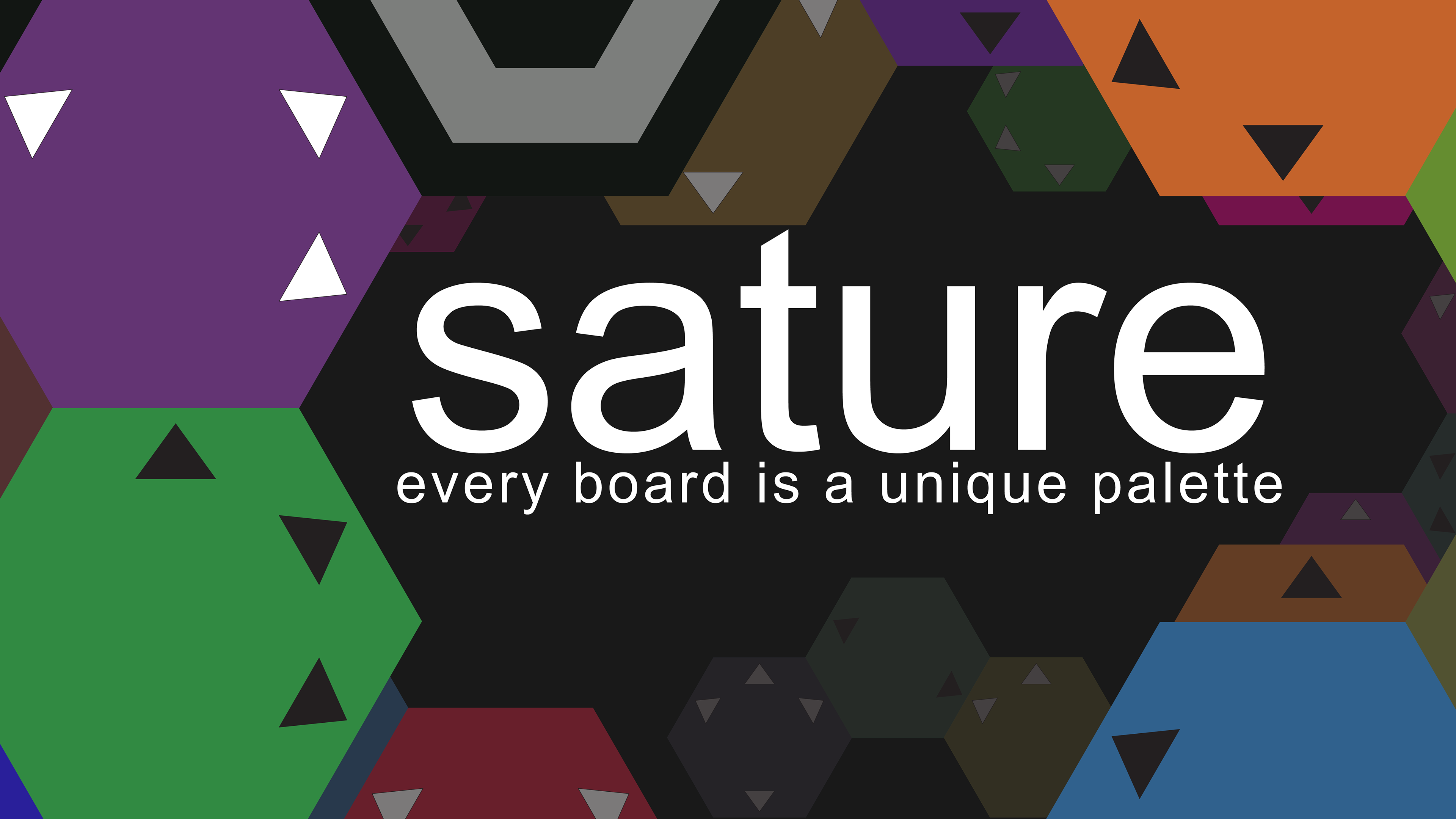 Sature
A downloadable game for Windows, macOS, and Linux
Sature is a game inspired by the experience of being a painter. Drawing from the process of mixing colors on a palette, Sature offers an engrossing turn-based strategy game. Each turn, players place colored tiles on the board. These tiles mix with neighboring colors to create new tactical situations and opportunities for inventive play. The result is a chess-like dance where players rely on their wits to outmaneuver their opponent. When the board is complete and a game is finished, a unique palette emerges from the way the colors have mixed as they were played on the board.
Sature was created with mobile in mind, so this desktop version is pay-what-you-want and includes the games' full features.
*The game is a .jar and requires the Java plugin to play. It will work on PC, Mac, and Linux*
You can now download the game's soundtrack from Elie Abraham's bandcamp:
https://elieabraham.bandcamp.com/releases

For more info:
http://www.herringbonegames.com/sature.html
//v1.0.2//
-Fixed a lot of the Finnish translation. Removed disfunctional share button. Removed buggy window resize.
//12-29-15//
Updated in attempt to fix functionality with itch.io desktop app. Still won't work out of box in the app, but if you click the "folder" icon you can get to the .jar and play it from there!

Download
Click download now to get access to the following files:
Sature_1_0_2.jar.zip
19 MB
Also available on